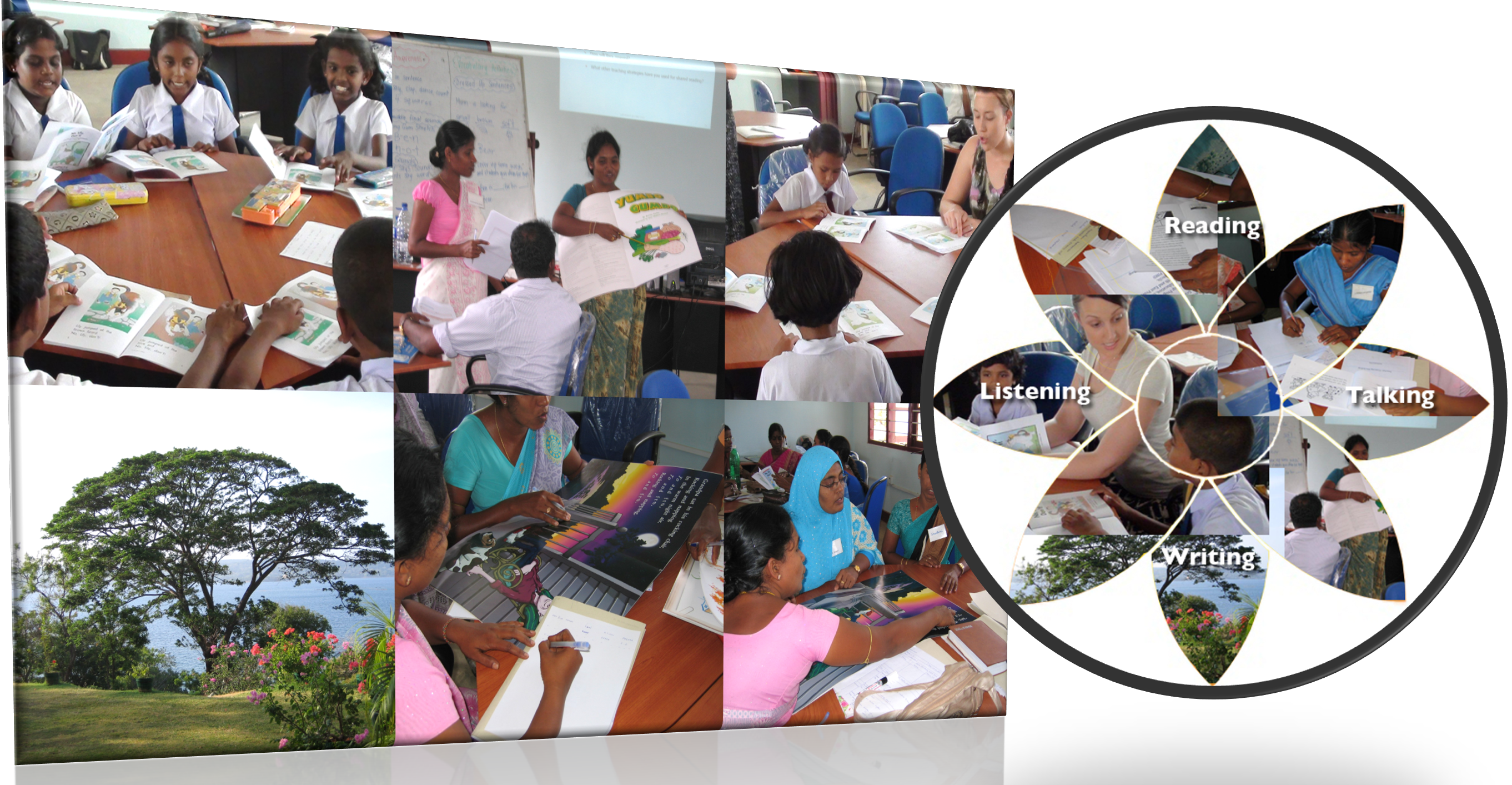 The University of Jaffna in partnership with Partners in Micro-development Inc. (PIMD - www.microdevpartners.org ) is pleased to announce the launch of the third in a series of short courses for primary and junior secondary English teachers in teaching English literacy (reading and writing).
This course instructs teachers in the phonics based, small group, guided reading method, lesson structure and techniques used in the Lotus Reading Program, which is a levelled reading program currently offered to a limited number of schools in Sri Lanka. Teachers are provided with a complete teaching program for Grades 3-7. The course also explains how to combine the program with the Government English syllabi.
The Lotus Reading Program is a differentiated program. Students are grouped according to their reading level and receive individual attention from the teacher so that they can progress at their own pace. Group composition changes from time to time as students are constantly being challenged. This program requires a solid foundation in phonics, and further develops reading comprehension skills. The goal of the program is reading with understanding and enabling students to read independently so they can expand their English language competencies to meet the requirements of bi-lingual education, higher education in English medium, and ultimately employment.
This is an online, self-directed course over 8 weeks. Each week participants will watch a pre-recorded video lecture with slides and participate in a mandatory weekly Zoom tutorial sessions that will explore topics through discussion activities. If you cannot attend the Zoom you will be required to contribute to an online discussion forum. There are three graded assignments that involve lesson planning, demonstration, and student assessment.
Applications will be taken later in the year so watch the CODL website for the advertisement.